TARTAN TRIUMPH ~ I dare you to find the 3 patch pockets on this Tartan Jacket! Be sure to notice the plaid matches all the way around his shoulders, even across the sleeve. I did mountains of men's tailoring for years, but gray and navy wool never exciting me enough to break out the camera. This jacket, however, was a triumph of my craft, because I only had 2 3/4 yards of large plaid from which to make and match plaid on a jacket for this good-sized man. There could be no mistakes, because his family's tartan would not be milled again for 20 years!

CONTACT: S. Suzanne Workman (510) 525-1924 or production@vajravision.com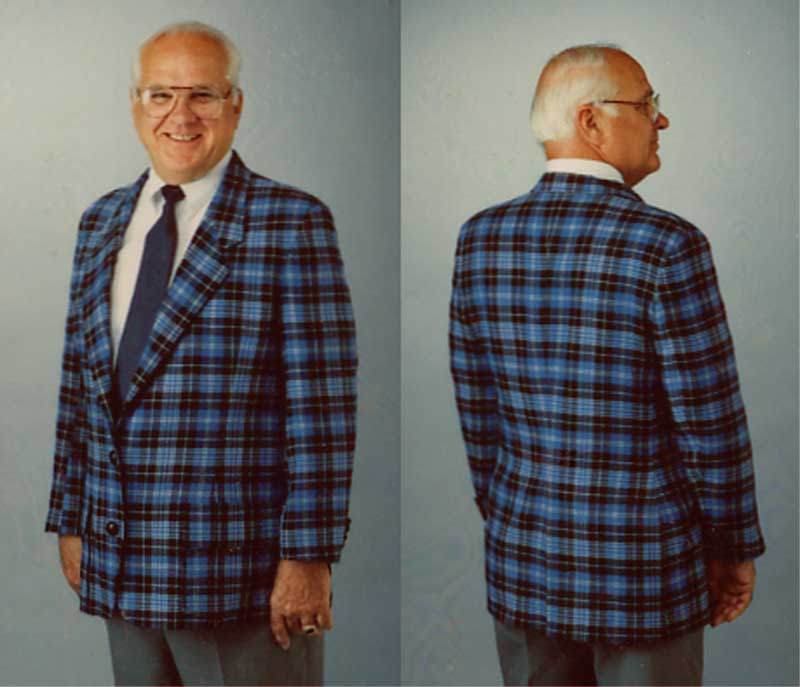 I think I did a fantastic job.
©2001,2002,2003 All content and images on this site are the sole property of Vajra Vision and Vajrayana.
No duplication or reuse without the express written consent of Vajra Vision or Vajrayana is permitted.
All rights are reserved.
This site is best viewed with the latest version of: